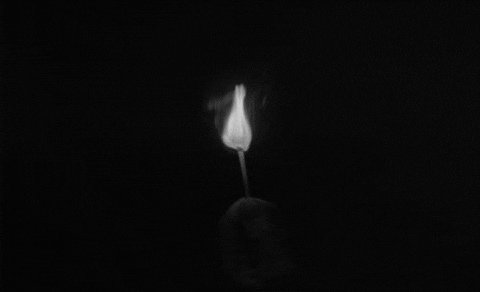 Turn on the flame. Believe. Create. 
Film, Documentaries, and TV Productions

within a Dark or Darkside genre across European countries including the UK. 
Especially interest in Nordik Films & TV productions. 
Dark genres

, Drama, Suspense, Horror, Terror, Crime, Thrillers, and any genre exploring the

dark side

of the human soul or the world are our specialties. Sci-Fi and Futuristic genres are included. On the documentaries side, history, dramas, and all human trouble related, we can give our best. 
We are open to partnerships with post-production houses, and film production companies. 
Always in the look of Film Directors, Film Producers, and Showrunners with new upcoming projects. 
​​​​​​​
WHAT DO WE DO FOR YOU? 
Dark visual narratives in Title sequences & Motion packages shaping the Visual Identity of Films, Documentaries & Television. 
Title design and Motion design content offer a visual identity to the production that can be used in the entire life of the Film. 
From the initial phase when creating a deck pitch and teaser to get investors or get funded to the final phase when marketing the film in social media, posters, trailer production, and distribution channels including TV, Film Festivals and Film Markets. You will have us as your

Visual Identity partner during the life of your production

crafting all your

Motion design and Graphics

so you can pitch, produce and promote your film. 
WHAT DO WE PRODUCE FOR YOU? 
Main or End title sequences and Motion design packages including animated sequences, graphic animations, lower thirds, supers, animation over footage, and idents) for your Films, Documentaries, and TV series. 
Animation, Design, Concept Design, Live-action, Hand-crafted Photography-based design exploring and experimenting with a wide range of techniques and mixed media. Pitch deck designs, Styleframes, Social Media promotional content, Poster design, Promo covers, and Trailers.
MAGNETIC · DARK · VIBRANT
If you feel this is for you, 
we partner with you on your mission to deliver 
strategic

motion design content

that builds your 
Worshipers of beliefs, we blend into your vision and help you shine in your own way. 
_________________________________________________________________________________________
Book a discovery call with us.
If you have a Film, Documentary, TV, or Audiovisual production, and you want Motion Content that helps you build a solid Visual Identity to break into the Industry and thrive, we can help!